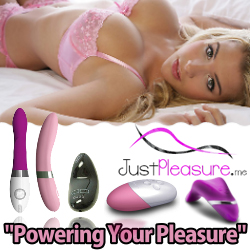 If you're in the UK, the great folks at JustPleasure.me are currently giving away lubricant for free! Simply click on this link, and you'll be sent to their page where you can order your free sample of ID Lubricants flavored lube.
ID Lubricants is the number one brand of UK lube, and has been voted the best water based lube since 1995. Since it's a water based lube, it's condom and sex toy friendly. It's also sugar and calorie free for those of you who are counting your calories (and want to keep the yeast infections at bay, because we all know vaginas + sugar lubes = yeast infections).
You don't need to order anything else – all that you need to do is register an account, fill in your shipping details, and wait for the post man to arrive with your free flavored lube! There are seriously no strings attached. For my order of free lube, I chose the Wild Cherry. It's also available in Fresh Peach, Pina Colada, and Strawberry Kiwi.
I would certainly move fast, as this promotion for free lubricant is only while supplied last, and certain flavors may go before others. When I receive my sample, I'll be putting up a review on this blog, so stay tuned!
Tagged with: free giveaway • lubricants
Filed under: Lubes & Lotions
Like this post? Subscribe to my RSS feed and get loads more!